Quality Control
---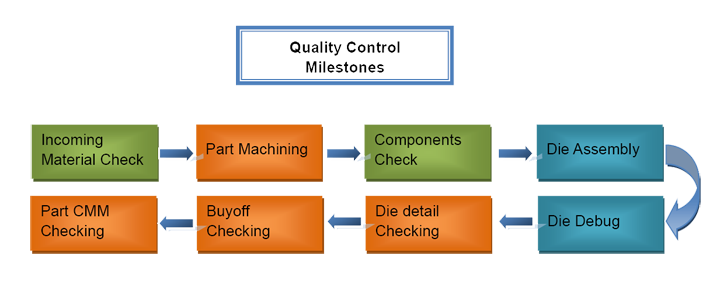 Quality assurance team is independent of machining and design dept,. which follows up the full-line tooling process from tool manufacturing to shipment confirmation.
In-process inspection: To test part quality in the process of machining period according to detail drawing and inspection standard.
Tryout samples: To make full dimensional report to the GD& T part print that customer provides.
Samples Approval: To approve the part quality to the dimensional report.
Tooling Check: To ensure that each detail accords with quality and safety standard, quality specialist has to do the tear-down checklist to customer's standard.
Tooling approval: To assure dies are good, quality specialist will recheck the report and checklist before die delivery.
Copyright © 2023 Dongguan Topway Tool & Mould Co., LTD.